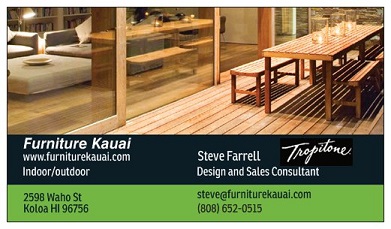 Wholesale Furniture Providers
for all Kauai
At Furniture Kauai, we offer wholesale furniture for both commercial and residential property owners. We are a full-service shop and provide Tropitone and Brown Jordan furniture to the island of Kauai. We are a one-stop-shop for all your furniture needs and do all sales, installation, service, and warranty work.
We will assist you in the entire process of your order.
How Our Ordering Process Works
Go to our website www.tropitone.com
Determine under Groups heading, which furniture design fits your needs best. Note the finish and fabric options you want on the items as well. We can also help you navigate the site. Email us at steve@furniturekauai.com (or go to contact us form) for a free design appointment.
You can also call us at (808) 652-0515
A 50% deposit generates your order. The remaining 50% balance is not due until satisfactory installation of your new furniture is complete. Pictures of completed installation are always provided.
It takes around 6-8 weeks to ship and ensure that the product is shipped to your location or held at my location in Poipu until your property is available. Our team will work with reservations and management to determine the best time to install the new products and will also help you with the removal of old pieces. There is no charge for these services.
After we complete the installation process, we send you pictures of the installation along with the request for the final payment. We also haul off all packing materials, re-cycle the cardboard, and can even remove the older outgoing furniture for recycling or donation.
Sometimes, when old furniture is in particularly good shape, we obtain a tax-deductible receipt for you from Habitat For Humanity for your donation. Plus, you get a receipt for your donation with no charges for these services. Upon completion, your remaining 50% balance is due and collected.
Furniture Kauai, Tropitone's approved vendor #41462-00 also manages all warranty issues for Tropitone products here on Kauai. Tropitone warranties are the best in the business and cover you for years.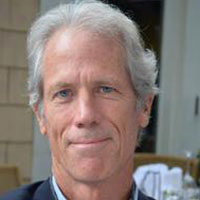 Having served the commercial and residential furniture industry here on Kauai for almost 20 years, our focus now is providing you with excellent Patio Furniture that you can enjoy for years to come.
We are looking forward to providing excellent service and customer care to you.
-Mahalo Nui Loa, Steve Farrell